Dr. Mia's Acupuncture Treatment based on Traditional Chinese Medicine theory – Dao (Yin, Yang) and Five elements (Wood, Fire, Earth, Metal, and Water) with Meridian channels theory (Qi, Blood, Body Fluid) combined Tungs' extraordinary points theory and Muscular Anatomical theory . According to the individual-disease's progress and severity and depth, we selected the most suitable and powerful acupuncture points combination to cure the disease. And that's why Dr. Mia's treatments always so targeted and effective. High percentage of our Patients reported outstanding improvement on every session.
Dr. Mia's Acupuncture treatment is Painless and enjoyable. Majority of the patients fall in to deep sleep and feeling relax and peaceful during the 20 minutes needle retention. Our treatments not only curing diseases but also improving ones' immunity and harmonizing whose body and mind.
Dr. Mia's Oriental Medicine clinic Only uses high quality and qualified sterilized acupuncture needles to minimize discomfort needles sensation and risk of infections and maximize the healing result.
The acupuncture classes we host are very much customized, we introduce you how to insert acupuncture needles with the clean neeedle techniques – protocol, and practice with you. We review the anatomy knowledges and the contraindications you need to always keep in mind. Then we will select the points combinations for different conditions and different diseases and explan the mechanisms.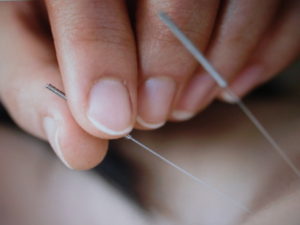 TuiNa medical massage is a real healing art. It is amazingly effective and highly acceptable for any age groups and races. We often use it to support others Oriental Medicine treatments in large ranges of diseases. No matter internal, external or psychological conditions, TuiNa medical massage would promote even better healing progress.
Our TuiNa medical massage training targeting one on one, individual classes and 6 people small groups lectures, classes include theory sessions and practical sessions. Theory sessions covered physical anatomy theory and TCM fundamentals theory. Understanding the pathogenesis and locations can help providing the most powerful TuiNa medical massage treatments.
Practical sessions focus on both giving and receiving on different TUINA massages techniques. It's extremely important to understand and feel each of the techniques for future practicing.
We will also introduce you different tools to support your TuiNa massage treatments for more stubborn conditions and more efficient work.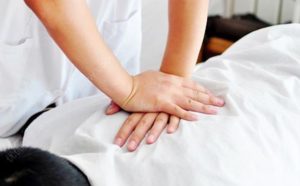 ***Tuina medical massage therapy 15 hours certificated work shop
To learn skills with and without equipments to treat more than 20 common diseases. Maximum 6 people Saturday 2-5 pm 5 weeks course.
More info pls call 0726655807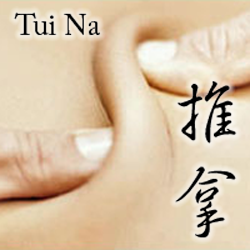 ***Lower back pain relief 3 Hours workshop
To learn managing your own and your loves' chronic lower back pain by using TuiNa massage and TCM drug free supplements, treatments methods. 2018/03/03 2-5pm
2018/04/07 2-5pm
2018/05/05 2-5pm
2F Unit1 La Belle Park La Belle Road Stikland Cape Town 7530
More informations please call 0726655807